Meet the Actors
From the Atlantic coast to the plains of Iowa, our actors are gearing up to bring your school a fantastic show. Before you laugh, learn and help Nikki Neutron defeat Dr. Maybe, take a minute to find your state and say hello!
The Conservation Caper
Ohio and Kentucky Elementary Schools
Maggie Mae Sulentic
Hometown: Dubuque, IA
This is Maggie's first tour with NTC! Maggie studied theatre at Luther College. There she developed a passion for clowning, and has since then applied those performance skills to her work in children's theatre.
---
Olivia Hull
Hometown: Golden Valley, MN
Olivia joins NTC for the first time this year. Olivia studied theatre at South Dakota State University, where she performed in favorites such as Beauty and the Beast, Cinderella and Alice in Wonderland. Olivia is excited to take her love for performing for children on the road this fall!
---
Jackie Webb
Hometown: Vermillion, SD
Jackie is joining NTC for the first time this fall! After studying theatre at USD she performed in musical favorites such as Young Frankenstein, Once Upon a Mattress, and Little Shop of Horrors. She is also a skilled puppeteer.
---
Kit Asfeldt
Hometown: Sioux Falls, SD
Kit is excited for his first tour with NTC! Since earning his BFA in theatre from USD, Kit has performed in favorites such as The Secret Garden, Seussical the Musical, and Cats.
---
Energy Agents
Ohio, Kentucky and Indiana Middle Schools
Brandon Butorovich
Hometown: Wilmington, NC
Brandon Butorovich is thrilled to be making his debut with NTC. Hailing from North Carolina, Brandon has worked in TV, film and on stage. Having performed in schools around his home state, Brandon is excited to share his talent with students in Indiana.
---
Lera Zamaraeva
Hometown: La Crosse, WI
This is Lera's first tour with The National Theatre for Children. At Drake University she performed in classics such as West Side Story, Anything Goes, and many others. She also enjoys playing the viola.
---
The Conservation Caper
North Carolina Elementary Schools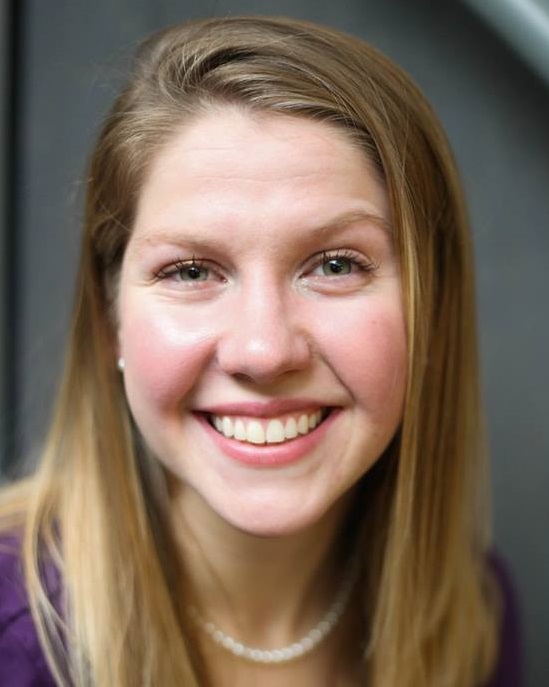 Bethany Post
Hometown: Austintown, OH
Bethany holds a Bachelor of Music in Vocal Performance with a Minor in Dance from Bowling Green State University. She has previously worked with the Bowling Green Children's Opera, Missoula Children's Theater, and US Performing Arts Camps, and she's excited for her first tour with NTC. Aside from performing, she loves traveling, caring for her dogs, and making people smile.
---
Raven Wilkes
Hometown: Richmond, VA
Raven Wilkes is excited to make her NTC debut this fall! After studying theatre at Virginia Commonwealth University, she's had the pleasure of performing classic stories like Robin Hood, Sleeping Beauty and 'Twas the Night Before Christmas.
---
Katie Pankow
Hometown: Cape Coral, FL
Katie Pankow is excited to make her NTC debut this fall! She graduated with an MFA in acting from the University of Florida. (Go Gators!) Katie is also a published poet, an award-winning radio news journalist, a decorated artist and a wannabe chef.
---
Sasha Sigel
Hometown: Brooklyn, NY
Sasha is proud to be joining NTC for the first time. She has recently relocated to New York City after spending many years as a teaching artist and actor in Milwaukee, Wisconsin. Favorite roles include Lula in Dutchman (World's Stage Theatre Company), Elizabeth in Skin Tight (Renaissance Theaterworks' Intern Program), and Mrs. Martin in The Bald Soprano (Boulevard Theatre). Sasha just completed her training at the Stella Adler Studio of Acting in New York.
---
Elsa Scott
Hometown: Astoria, NY
Elsa earned her BFA in Musical Theatre at Missouri State University, and since then has belted tunes and cut a rug in musicals all over New York and the Midwest, including Mary Poppins, Chicago and The 25th Annual Putnam County Spelling Bee. Elsa's an archer, an oboist and soon to be one of your favorite conservation caper-ists.
---
TJ Besler
Hometown: Manchester, IA
We are proud to welcome TJ to his 11th tour with The National Theatre for Children. Off the NTC stage, TJ's favorite past roles have been Motel in Fiddler on the Roof, Vic Johnson in Funny Money, Elliot Garfield in The Goodbye Girl, Rooster in Annie, The Scarecrow in The Wizard of Oz and various roles in Greater Tuna. TJ is a diehard Chicago Bears fan and he also likes to play basketball, write, play board games and sing karaoke.
---
The Conservation Caper
South Carolina Elementary Schools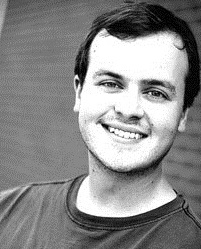 Evan Jackson
Hometown: Lafayette, IN
A graduate of Purdue University, Evan will mark his fifth year as an NTC actor, and we couldn't be happier to have him back. When he's not traveling the country, Evan enjoys work backstage as well, using his expertise as a Technician at Tecumseh! Outdoor Drama.
---
Susan Leist
Hometown: Huntington, WV
Susan holds a BFA in Theatre for Youth from Shenandoah Conservatory. Having performed in over 35 states, she is no stranger to traveling across America to put stories on the stage for kids, using her skills for roles ranging from Shakespeare to stage manager.
---
Olivia Candocia
Hometown: Vernon Hills, IL
Olivia, a graduate of Illinois State University, is passionate about story-telling, sharing theatre with others, and making a difference—so performing for students across the country with NTC is the perfect fit! In addition to touring for NTC, Olivia has worked regularly with the Illinois Shakespeare Festival and other Chicago area theatres.
---
Christopher Corrigan
Hometown: Naperville, IL
This is Christopher Corrigan's first tour with NTC! He first gained his love for Children's Theatre at Dupage College performing for kids at local libraries. Since then, Chris has performed in improvised adaptations of classic children's plays, such as Rapunzel.
---
Energy Agents
North Carolina and South Carolina Middle Schools
O'Neil Delapenha
Hometown: Decatur, GA
This is O'Neil's first tour with NTC! After earning his BFA in Theatre from the University of Florida, O'Neil has performed in TV, film and on stage. The Miami Herald celebrated him as "a consistently funny character." He's excited to share his humor with student audiences this fall!
---
Per Wiger
Hometown: Iowa City, IA
Per is excited to make his NTC debut this fall! Per studied acting and storytelling at Cornell College. Since then he's performed in numerous plays and musicals. When not performing, Per is an avid fencer, practices aikido and loves to cook.
---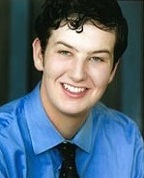 Alex Watson
Hometown: Bettendorf, IA
Alex is a graduate of Western Illinois University, where he took the stage in several musicals. A few favorite roles include Charley in Merrily We Roll Along, Warren in Ordinary Days and Freddy in Noises Off!. This will be Alex's second tour with NTC, and though his characters in Energy Agents don't sing, we hope he goes off-script.
---
Bobby Duncalf
Hometown: Taylor Ridge, IL
Bobby is an NTC veteran (a former astronaut in Space Station Conservation, to be exact) who enjoys improving his stage combat skills, swimming next to waterfalls, and breakfast food. In addition to performing plays, Bobby is a talented ukulele player and drum major.
---
The Conservation Caper
Indiana Elementary Schools
Cory Buffaloe
Hometown: Florence, AL
After earning his BA in Theatre Performance from Jacksonville State University in Jacksonville, FL, Cory is back for his third tour with NTC! Cory enjoys using his training in stage combat and comedy improvisation to bring stories to students everywhere.
---
Hannah Storch
Hometown: Lakewood, OH
A graduate in Theatre and English from Kent State University, Hannah joins NTC for her third tour this fall. Now based in Cleveland, Hannah has graced the stage as everything from a bumblebee to a fisherwoman to Cinderella to a mop. We can't wait to see who she'll be in Indiana! (Hint: Maybe it's Dr. Maybe. Maybe.)
---
Welcome, actors! (And to a few of you, welcome back!) These talented folks can't wait to hit the road and inspire students everywhere. NTC actors know that all the world's a stage, and if we use energy wisely, we can save it!
Back